"Home" in the Networked Age
Campbell River's Creative Industries Council has received $25,000 in provincial support to fund a digital art exhibition this fall.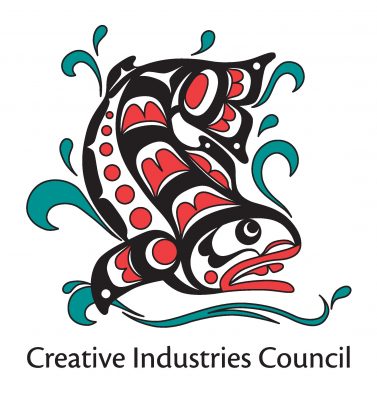 Six of 15 installations that will be showcased during a five-day SIGGRAPH conference in Vancouver will be on display in the Museum at Campbell River from September 1 to 22.
SIGGRAPH is short for Special Interest Group on Computer Graphics and Interactive Techniques, and the digital art exhibition demonstrates to local residents the Campbell River's Creative Industries Council efforts to expand opportunities for digital industry development in our community.
"Campbell River has shown strong initiative, foresight and imagination in reaching out to the digital media industry, and its efforts are bearing fruit on multiple fronts. The SIGGRAPH art exhibition will put a very public and inspirational face on this effort," adds Glenn Entis, president of the Vancouver SIGGRAPH chapter and a partner in Vanedge Capital. Entis was the former CEO of Dreamworks Interactive and senior vice president of Electronic Arts.
"For Campbell River to host such an exhibit sends a clear signal that our community s creatively engaged with the cultural dialogue of the world!" says digital art exhibition guest curator Ken Blackburn. He notes: "The selection of pieces for Campbell River will provide a broad overview of the SIGGRAPH exhibition and demonstrate the wide range of approaches that international artists use to investigate notions of home."
"Home is such an integral element in the production of our personal and collective identities. While our main understanding of home used to generally deal with its physicality and our memories of its various forms and structures, the era of networked technology, with its various manifestations of a non-physical world of concoctions, has certainly reconfigured our definition of home. Most importantly, the new dynamics have reshaped our understanding of the world, our relations with ourselves and with one another, and directly affected our sense of identity, belonging and place," says Mona Kasra, SIGGRAPH Art Gallery chair.
She describes the intention of the Vancouver exhibition: "The artworks selected for SIGGRAPH 2011 Art Gallery utilize a combination of digital and analog technologies to mediate personal and global narratives and to convey different concepts of home in the 21st century. They respond to our current non-physical hyper-connectivity where the line between the virtual self and the physical self blurs. They also deal with variety of historical, cultural, spiritual and nostalgic aspects of home in the networked age."
"We extend our thanks to the Province for their support of this Campbell River initiative to pursue digital arts industry development locally," says Mayor Charlie Cornfield. "Pursuing local opportunities for the digital arts industry development in our community supports Campbell River's story and culture and creates outstanding opportunities for our young people. We know how stories and culture passed through generations build strong healthy communities and a sense of place – and this is what we want for our youth."
The Mayor adds: "We must also thank the Creative Industries Council for a related Campbell River first. About 35,000 attendees are expected to participate in the SIGGRAPH conference in August, and Campbell River will be the only community with a booth at that conference, where they'll be promoting Campbell River as a place with educational and economic support to further develop the digital arts industry."
Total support for Campbell River's SIGGRAPH involvement has reached $65,000 so far, including an Electronic Arts Canada in-kind donation valued at $25,000 for scanning and modelling First Nations artwork into a 3D format for display in the Campbell River SIGGRAPH booth.
Leveraging on the $15,000 funding provided by the City, CRCIC partners are financially supporting costs of the Campbell River SIGGRAPH booth. North Island College and the Laich-Kwil-Tach Treaty Society have both contributed to direct costs and have made significant in-kind donations, including gift certificates for room nights at Tsa-Kwa-Luten Lodge and paper and printing for a First Nations art print by Campbell River Band Councillor Curtis Wilson to be given to all registered booth visitors in return for tweeting about the booth experience.
Local First Nations artist Richard Krentz is designing the booth, which will feature four plasma screens displaying spectacular images and information about Campbell River.
"All our plans for this booth are focused on making the most of the digital experience. We'll show how a community's story and local culture can be shared in the age of new technology – and we'll provide highly visual information links about Campbell River to people's electronic devices instead of handing out printed materials," says Island North Film Commissioner Joan Miller, who will be one of the hosts at the SIGGRAPH booth. "We'll also be giving people a sensory taste of Campbell River with the fragrance of cedar shavings and morsels of smoked salmon. We'll look forward to seeing what people have to say in their tweets about their experience at our booth, and, of course, we hope they'll be intrigued about our community and visit soon."
The Campbell River team includes a diverse group representing the City, education, economic development, tourism, First Nations and tech specialists, film and new media.
People can find more information on the Campbell River Creative Industries Council website:www.crcic.ca.
Questions? Email crcicinfo@gmail.com or telephone 250-287-2772.
Contact: Joan Miller, INFilm