Chalkfest Returns!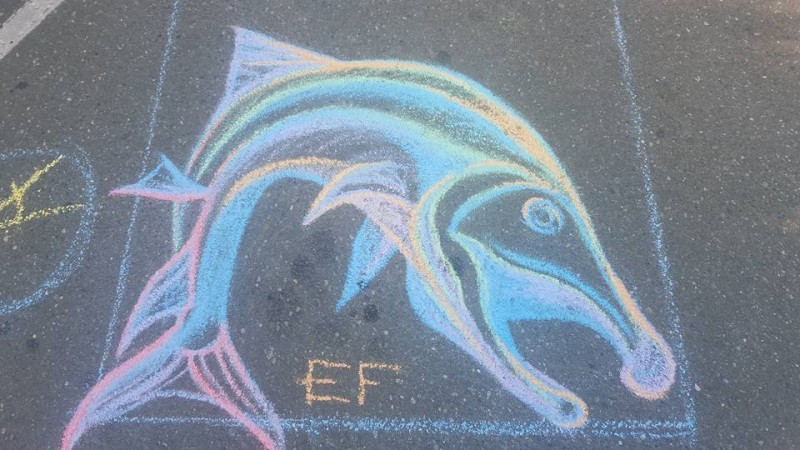 Chalkfest is returning to Shoppers Row on Wednesday, August 2 from 5:30 – 7:30 pm.  Last year 87 entries produced some amazing artwork.
When asked about the event Mayor Adams said, "The City of Campbell River is pleased to have Chalkfest return – the second of four CR Live Streets events taking place downtown this summer. Come downtown and join in the fun on this free, family-friendly evening on August 2! Chalk is supplied, two professional chalk artists will be onsite to keep budding artists engaged, and prizes can be won."
There are prizes for adult, group, family, youth (12 – 18) and child (under 12).  Chalking time is 5:30 – 7pm; judging 7 – 7:30pm; awards 7:30pm.  Entry forms are available at www.campbellriver.ca/crlivestreets or you can enter at the event.
Professional chalk artists Breanna Podasly and Heather Hughson will be on site.
The Recreation and Culture youth department will also be hosting free activities for children in the Tidemark courtyard from 5:30 – 7:30 pm.  Background music and food vendors will add to the festivities.
Show on the Row (the outdoor movie night) follows Chalkfest on Wednesday, August 9.  Bring your lawn chairs and enjoy The LEGO Batman Movie.  The Street Market – our final CR Live Streets event – takes place on Wednesday, August 16, and features live music performed by Brodie Dawson and Luke Blu Guthrie, as well as market vendors and food carts.
For more information check out Campbellriverrec on Facebook or contact Linda Nagle at 250-286-7805 linda.nagle@campbellriver.ca